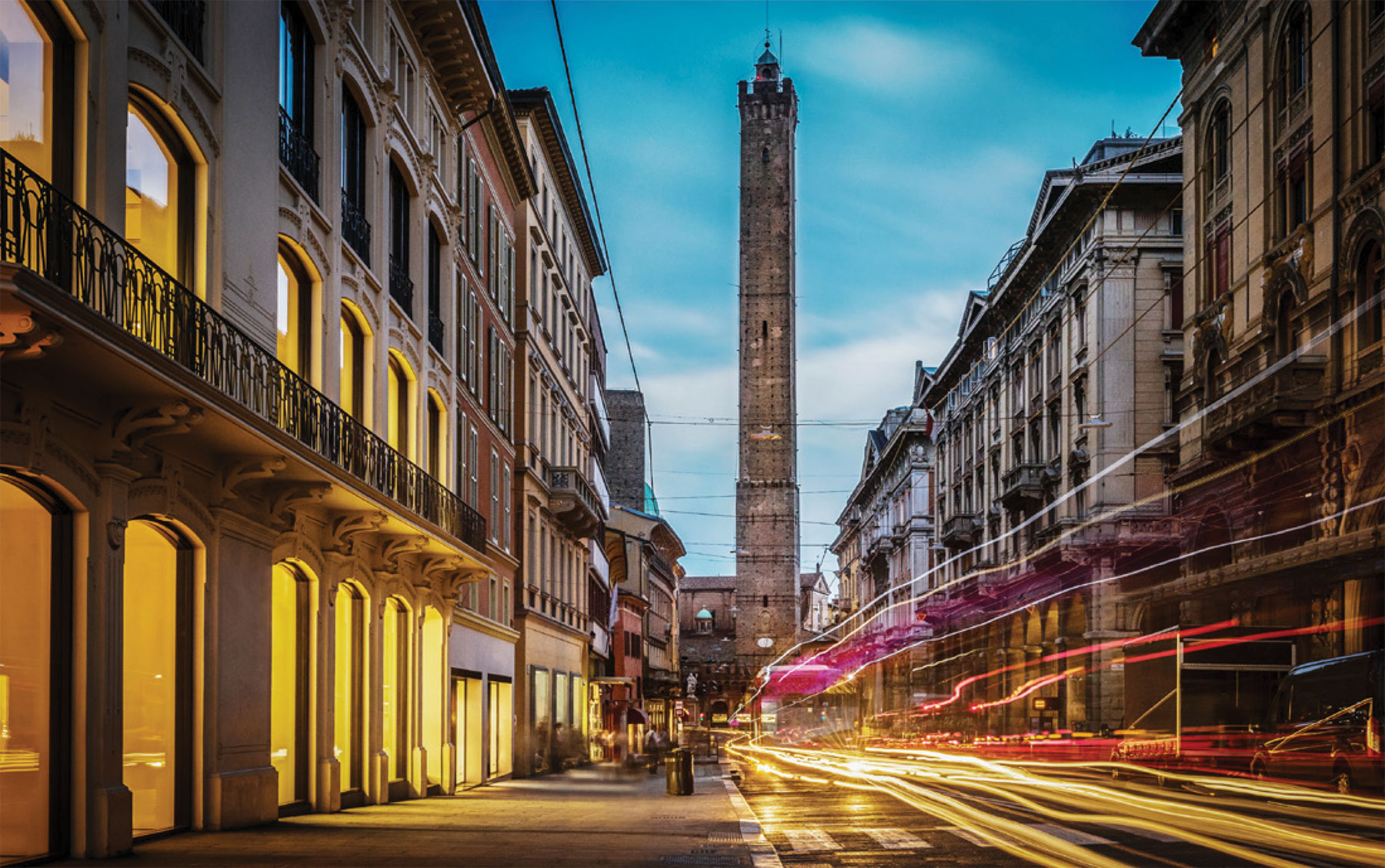 BOLOGNA
Bologna is the capital and largest city of the Emilia-Romagna region in Northern Italy. It is the seventh most populous city in Italy with about 390,000 inhabitants and 150 different nationalities. Its metropolitan area is home to more than 1,000,000 people.

Originally Etruscan, the city has been one of the most important urban centres for centuries, first under the Etruscans (who called it Felsina), then under the Celts as Bona, later under the Romans (Bonōnia), then again in the Middle Ages, as a free municipality and signoria, when it was among the largest European cities by population. Famous for its towers, churches and lengthy porticoes, Bologna has a well-preserved historical centre, thanks to a careful restoration and conservation policy which began at the end of the 1970s. Home to the oldest university in the Western world, the University of Bologna, established in AD 1088, the city has a large student population that gives it a cosmopolitan character. In 2000 it was declared European capital of culture and in 2006, a UNESCO "City of Music" and became part of the Creative Cities Network. In 2021 UNESCO recognized the lenghty porticoes of the city as a World Heritage Site.

Bologna and Modena are a common tourist destination In Emilia-Romagna Region.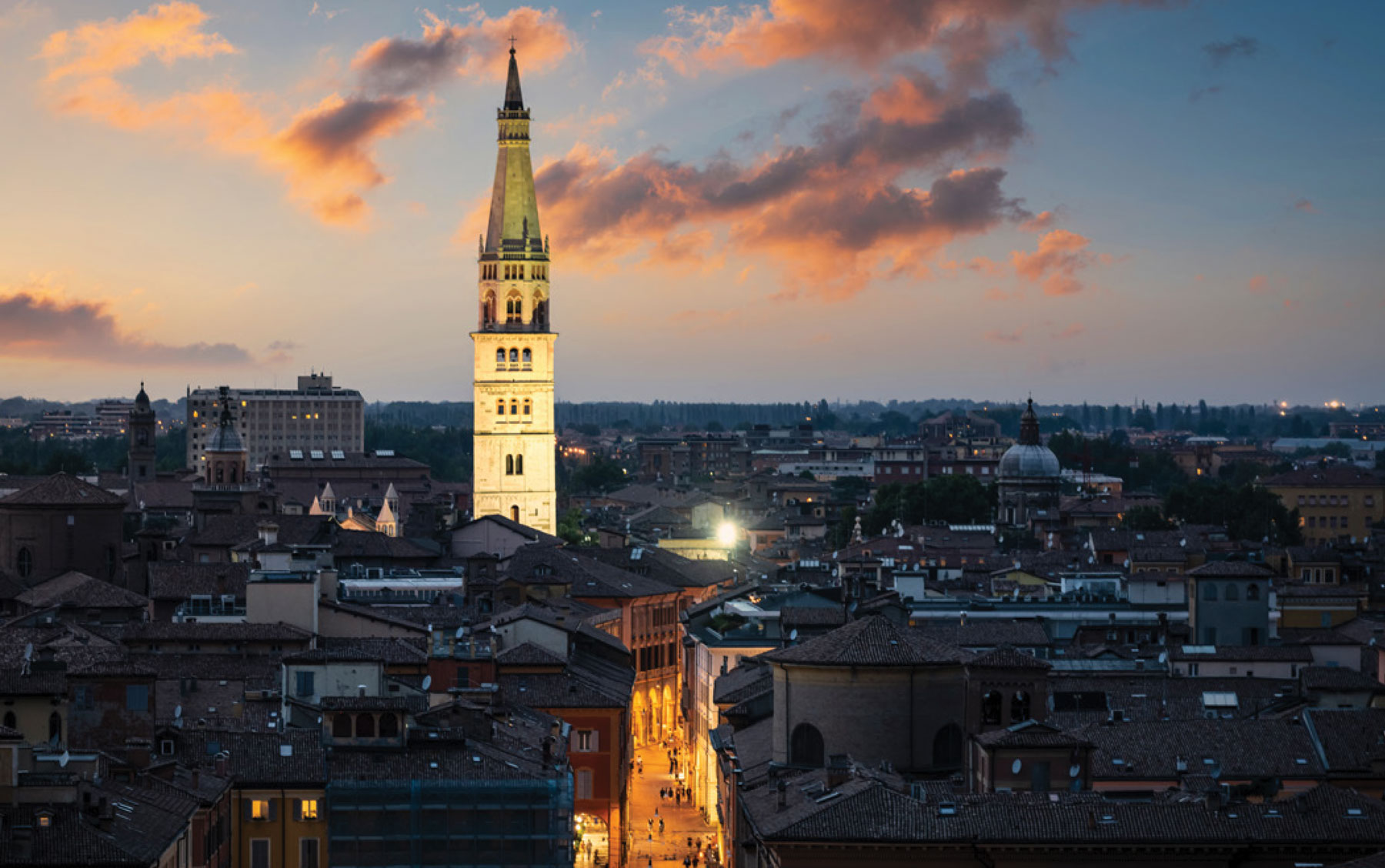 MODENA
Modena is a city and comune (municipality) on the south side of the Po Valley, in the Province of Modena in the Emilia-Romagna region of northern Italy.

A town, and seat of an archbishop, it is known for its car industry since the factories of the famous Italian upper-class sports car makers Ferrari, De Tomaso, Lamborghini, Pagani and Maserati are, or were, located here and all, except Lamborghini, have headquarters in the city or nearby. One of Ferrari's cars, the 360 Modena, was named after the town itself.

The University of Modena, founded in 1175 and expanded by Francesco II d'Este in 1686, focuses on economics, medicine and law, and is the second oldest athenaeum in Italy. Italian military officers are trained at the Military Academy of Modena, and partly housed in the Baroque Ducal Palace. The Biblioteca Estense houses historical volumes and 3,000 manuscripts. The Cathedral of Modena, the Torre della Ghirlandina and Piazza Grande are a UNESCO World Heritage Site since 1997.

Modena is "Unesco Creative City for Media Arts" since 2021.